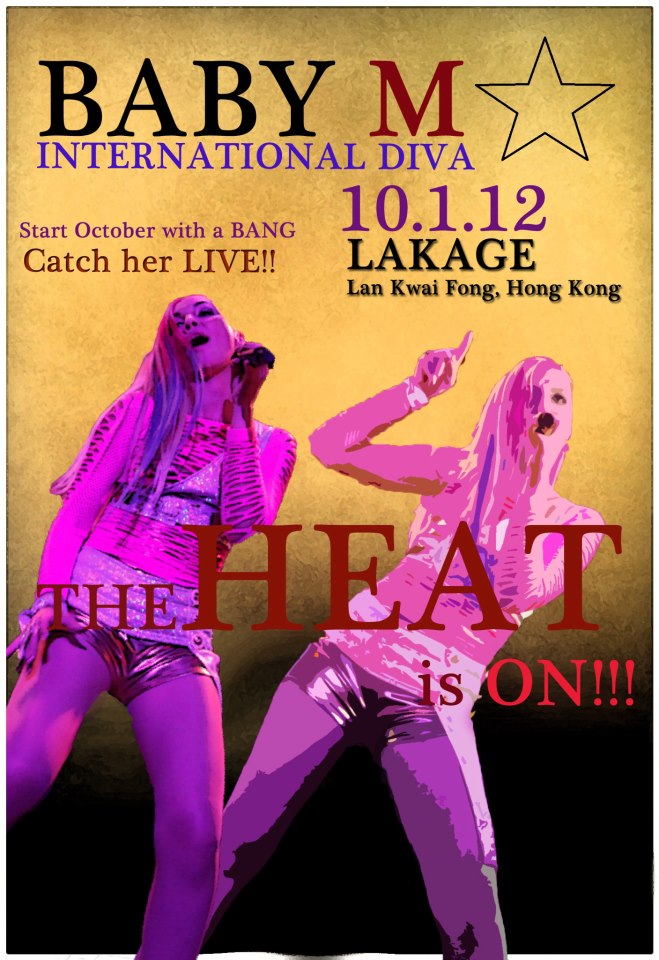 Baby M touched down in Hong Kong just before noon yesterday. Some of her fans missed out on this chance to meet her since the plane was 30mins early (they were en route to the airport).
She spent some time with volunteers from Pink Season, Hong Kong's LGBT festival, before zooming away to her hotel.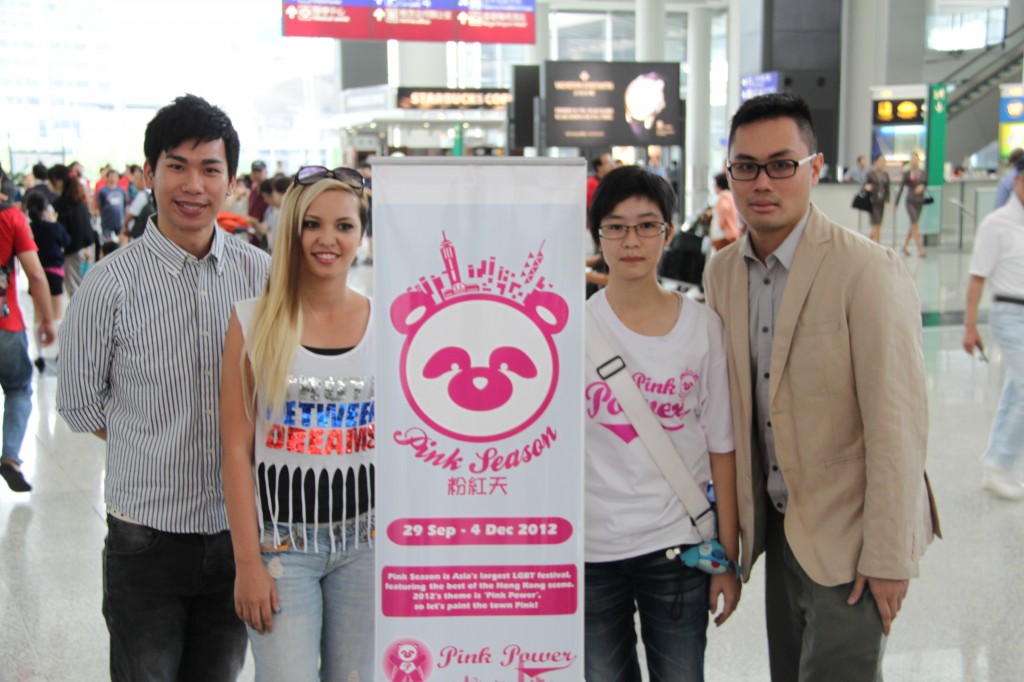 After checking-in, she rushed to Volume H.E.A.T, where she met Taiwanese artiste, Jeremy Luen. It was their first face to face meeting and so they spent time getting to know and understand each other over an extended delicious Vietnamese brunch.
The duo then headed to meet popular producer/composer/arranger – Alan Cheung at 101db. Although Baby M has just recovered from a throat infection (which she had picked up while doing relief work in a flooded slum in Manila, for her charity organization Voice For Hope Japan), she spent the next few hours rehearsing with Jeremy.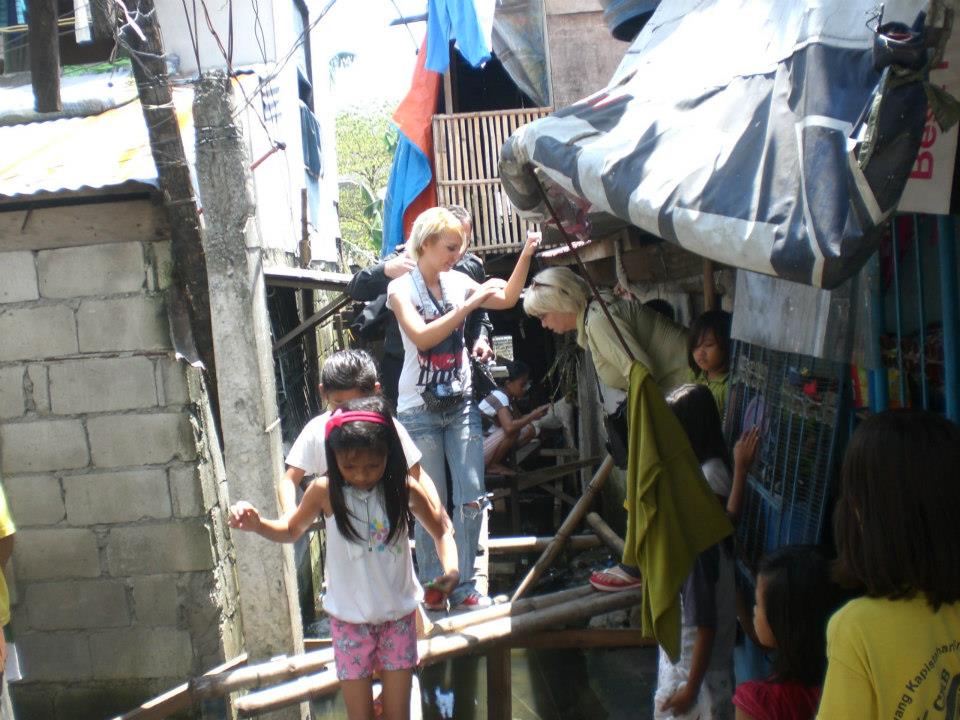 Their first song is a Chinese version of her international hit – Rainy Day. The final recording is planned to take place mid-week.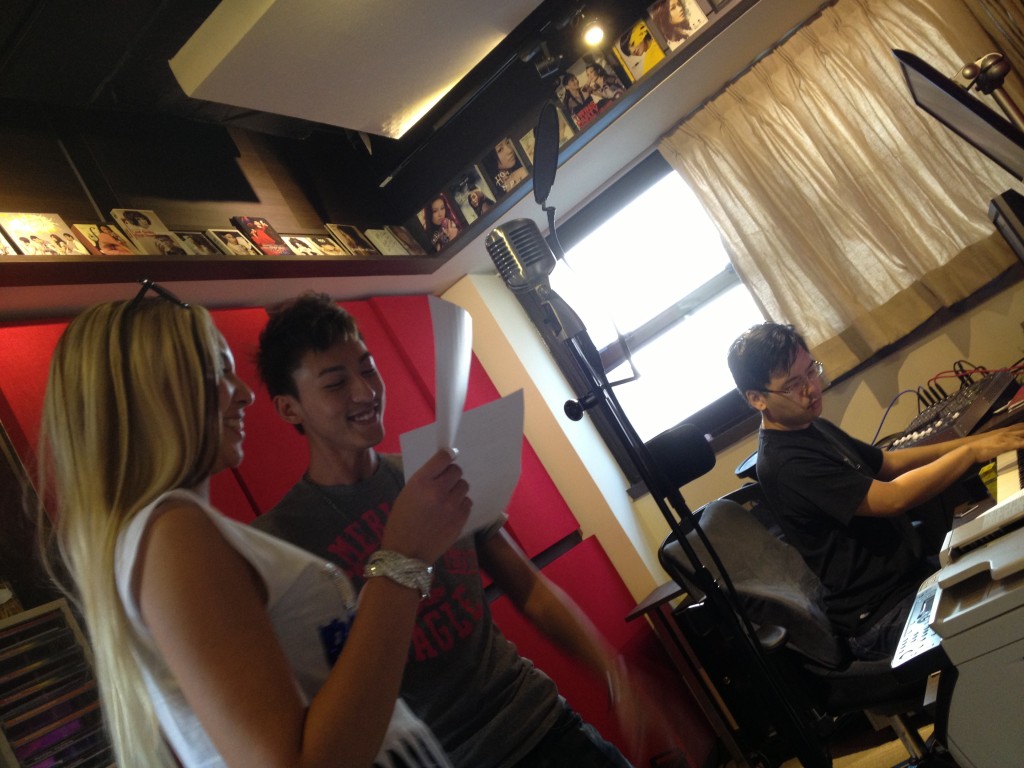 Baby M kicks off her Pink Season performances tonight at the Les Peches Club x Lounge Party at Lakage
Cover Charge: HK$200 (at door incl. 2 drinks) / HK$160 (adv. incl. 2 drinks)
Venue: LaKage – 3/F Cosmos Bldg, 8-11 Lan Kwai Fong, Central
Happy Hour: 10:30pm – 11:30pm (buy 1 get 1)
Min 8 ppl for table bookings. Whatsapp / Viber / Line / SMS / Call Betty: 9101-8001 or Abby: 9082-0688