From the depths of sorrow begins a journey of hope.

從悲傷深淵出發,展開希望之旅。

It is never too late to say, "I am sorry. I forgive you. I love you. I miss you. Thank you."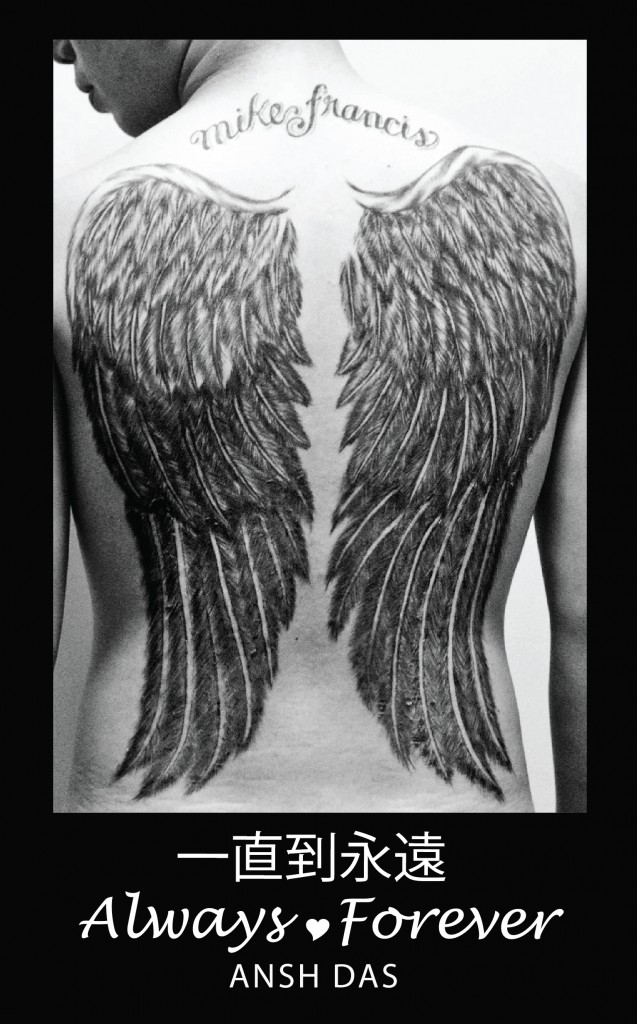 Note: This book is available in English and Chinese.
Synopsis 本書簡介
The dream of a life together is shattered when AD finds himself attending Mikee's funeral. He is overcome with grief. But Mikee's brief appearance in his life was not by chance; it was to trigger a spiritual awakening. With help from Mikee's family and friends, AD sets about piecing together Mikee's story. As he begins to discover life's lessons through Mikee's eyes, AD finds himself falling in love with an entire nation.
AD想和愛人雙宿雙棲的夢想隨着出席Mikee的葬禮被粉碎,他悲慟萬分。Mikee 在他生命中的短暫出現並非偶然,它觸發了AD在靈性上的覺醒。在Mikee的家人和朋友的幫助下,AD開始重組拼湊真正的Mikee。透過Mikee雙眼 發掘生命教誨的同時,AD亦愛上了菲律賓這個國家。
Metadata

Imprint: Signal 8 Press
Publication date: May 23, 2012
Print edition: 5″ x 8″ perfect bound trade paperback (English only)
Page count: 280
ISBN: 978-988-15542-8-4 (Paperback) / 978-988-12195-1-0 (English) / 978-988-12195-5-8 (Chinese)
Price (paper): US$16.95 / HK$140
E-book formats: ePub, Kindle
Word count: 61,180 (English) / 76,900 (Chinese)
eISBN: 978-147-60374-2-4 (English on Amazon)
Price (e-book): US$4.99 (English) / US$2.99 (Chinese)
Buy 买
English:
中文:
Book Trailers
Take a peek inside
Mentions & Reviews
Donations HK$5370 from book sales have gone towards flood relief work in Manila. Here is a video of James Gannaban introducing the book at the Gift of Music (Himig Naming Handog) fundraiser at Hong Kong Brew House on 16 August 2012.
Author Bio
Ansh Das (better known as AD) is an IT nerd in the morning, an author by noon, an activist in the evening, and a healer by night. That sequence may change a few times in any direction during the course of the day. He is from India and lives in Hong Kong. For more info, click here.